Course & Anticourse
Posted: Mar 25, 2021 00:13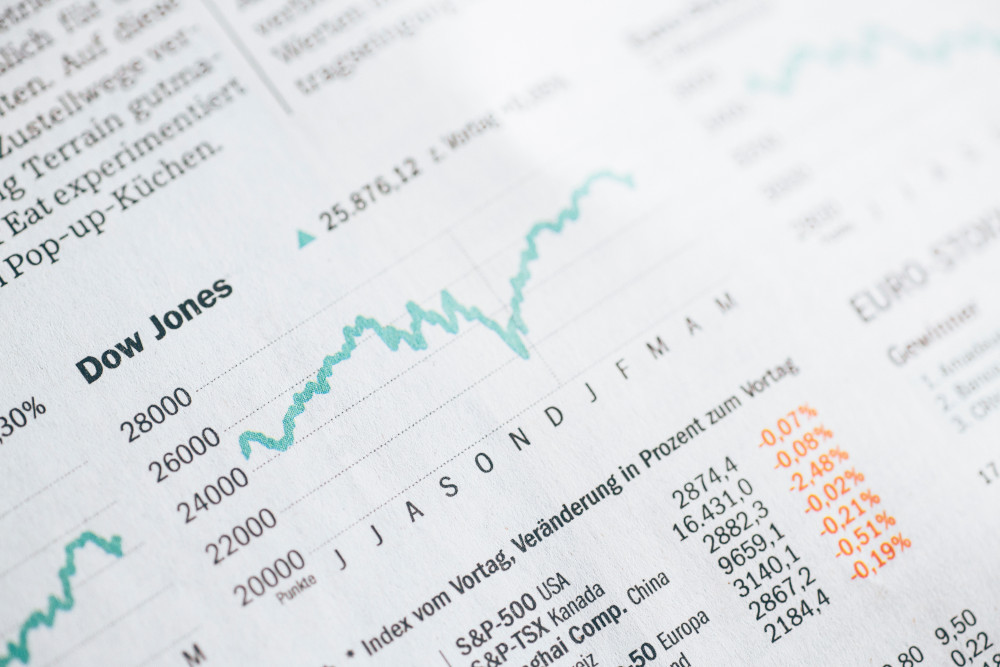 Photo by Markus Spiske on Unsplash
SHARE
Course & Anticourse will teach you proven investment strategies that have stood the test of time. These strategies are used by highly successful investors and traders, and are backed by scholarly studies as well.

You will understand markets better, develop confidence, and acquire diverse skills to greatly improve your performance in the market.

Start learning immediately on signing up! The sooner you register, the more time you will have to complete the Anticourse.
WHAT YOU WILL LEARN
Stock selection and portfolio maintenance for long-term investors. Active vs passive investing. Momentum and Value Investing - two completely different strategies that can both beat the market.

Short-term trading. Day-trading. Options Trading. Designing trading systems and measuring their performance correctly (most traders get this completely wrong). Risk and money management. The uses and misuses of Technical Analysis.

Markets - theory and practice. Formulating market strategies. Improve your decision making by using systematic processes, and by understanding how our own thinking works.

Harnessing the power of the internet. Free data and information sources. Google Sheets and its powerful GOOGLEFINANCE() function. How to get numeric sentiment data for markets and stocks.
INSTRUCTOR
The course will be conducted by Deepak Mohoni (IIT-K, IIM-C), well-known market expert who coined the word sensex. Deepak wrote the first Technical Analysis columns to appear in the Economic Times and Business World. He has appeared regularly on ET Now, CNBC TV18, BTVi, BBC, NDTV Profit, Zee Business and other TV channels.

He has held over 150 workshops for investors, as well as in-house workshops for several companies including ICICI Securities, DSP Merrill, Kotak Securities and Motilal Oswal, and educational institutions including IIT Kanpur, IIM Ahmedabad, Symbiosis and NIBM.
WHO WILL BENEFIT?
Investors will enhance their stock-picking skills, and will be able to better manage their portfolios. They will also acquire trading skills, which will improve their returns when the market is falling or stagnant.

Traders will acquire skills to trade systematically rather than on impulse. They will also understand how much to risk on their trades.

Beginners. The material is presented in a simple manner, and even novices can get a flying start to their investing by doing this course.

Trading System Developers and Coders. The material is organised in a manner which will make it very easy to transform to code. We will also be happy to answer questions about resources and packages to use.
PROGRAM STRUCTURE
The ANTICOURSE  begins immediately after registration, and you start learning right away. It consists of around forty carefully selected posts comprising of short, light and informative reading and viewing material from leading investors, academicians and writers. The anticourse is a springboard for the concepts that would be covered in detail in the main course.
There will also be live exercises (on paper) involving actual stocks.
The COURSE   comprises of presentations, exercises, and talks by Deepak.
We will also provide short lessons (for those who need them) in mathematics and statistics required for investing and trading computations.
You can view the material whenever convenient, and do not need to be "present" at any particular time. You can even start and complete the course weeks ahead or later than the schedule. The course takes around 8-9 weeks, if you spend 20-30 minutes a day.
SYLLABUS
Multiple Investment strategies. Momentum investing. Value Investing. Portfolio management. Volatility. Short-term trading. Day trading. Options trading. Risk and Money management. Designing, testing and rating trading systems. Specific strategies for bubbles. Identifying important market bottoms. Rich internet resources. Trading Psychology. Crowd psychology. How markets work. Currencies, commodities, Bitcoin and other crypto-currencies. Economy. Interest rates. Global markets and their influence.

WhatsApp us   +91 97633 26592
More stories about: Computers Economy Investing Markets Psychology Trading

Blog