Biggest gainers of the last 25 years
Posted: May 31, 2021 13:03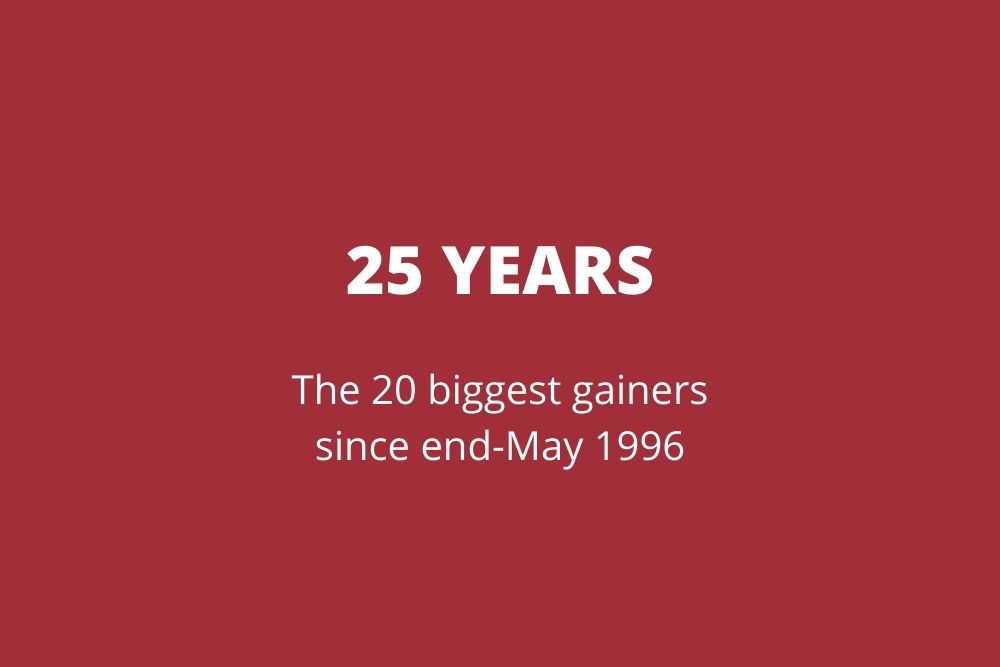 SHARE
The table below shows the top 20 gainers among Indian stocks from 31 May 1996 to 28 May 2021. The top gainer Havells India has gone up 4424 times since then. The sensex has risen 13.8 times from 3,724.97.
The prices shown for 30 May 1996 have been adjusted for splits, bonuses and rights.
The list may be modified in the next few days as we are double-checking all stocks.
The table below was created in minutes using Google Sheets and its powerful function. This function is used extensively in our course, and is one of many subjects which you will learn there:

Online Course: Trading and Investing Strategies :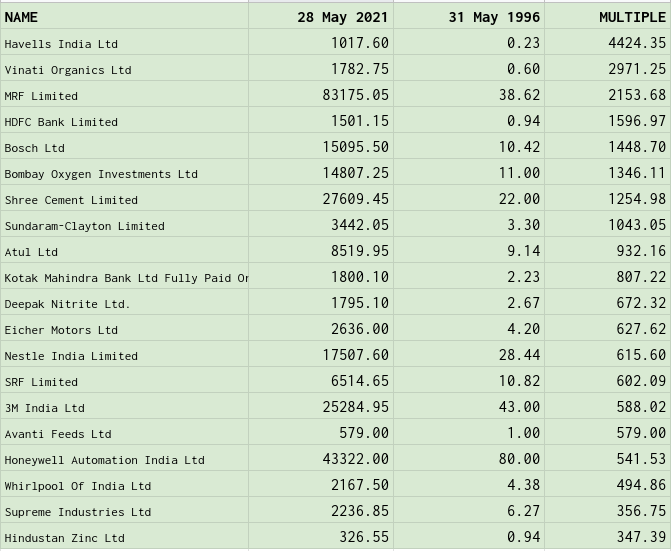 More stories about: Investing Markets

News