What we know about the so-called "double mutant" COVID-19 variant first discovered in India
Posted: Apr 29, 2021 00:20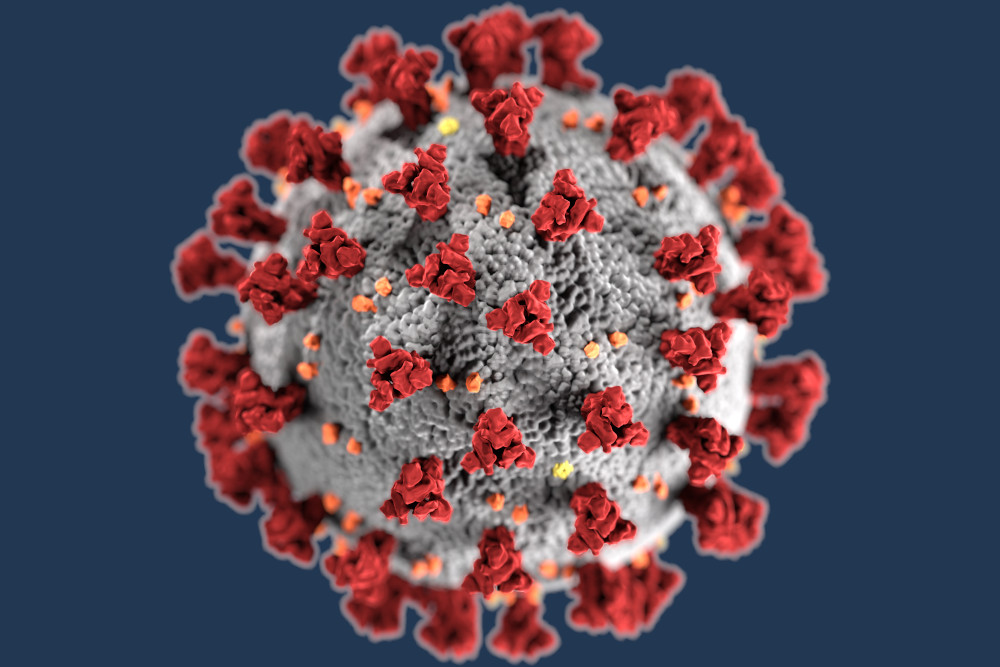 Alissa Eckert, MS; Dan Higgins, MAM, Public domain, via Wikimedia Commons
SHARE
The so-called double mutant variation of the COVID-19 virus which was discovered in India is still being investigated. Here is what we know so far:
Wikipedia : Lineage B.1.617, also known as VUI (Variant Under Investigation)-21APR-01, is one of the known variants of SARS-CoV-2, the virus that causes COVID-19. It was first identified in India on 5 October 2020 and is a "double mutation" variant. "Double mutation" refers to B.1.617's mutations in the SARS-CoV-2 spike protein's coding sequence at E484Q and L452R. However, Infectious disease scientist Kristian Andersen told reporters at NPR that "SARS-CoV-2 mutates all the time. So there are many double mutants all over the place. The variant in India really shouldn't be called that."
Karl Lauterbach, a German lawmaker who holds a doctorate in public health, took to Twitter in recent days to point out a new neutralization study from India that found that the existing vaccines should be effective against the B.1.617 variant.
It is too early to say whether the B.1.617 variant is responsible for the sudden rise in infections, but it is seen as a possible cause. Non-observance of social distancing and mask usage are important factors too.
The WHO has said that the variant has been found in at least 17 countries, including the US and the UK. It is so far classifide as "a variant of interest", but not yet a "variant of concern".
More stories about: Covid-19 Healthcare India

News