Online Course: Trading & Investing Strategies
Posted: Feb 4, 2022 00:13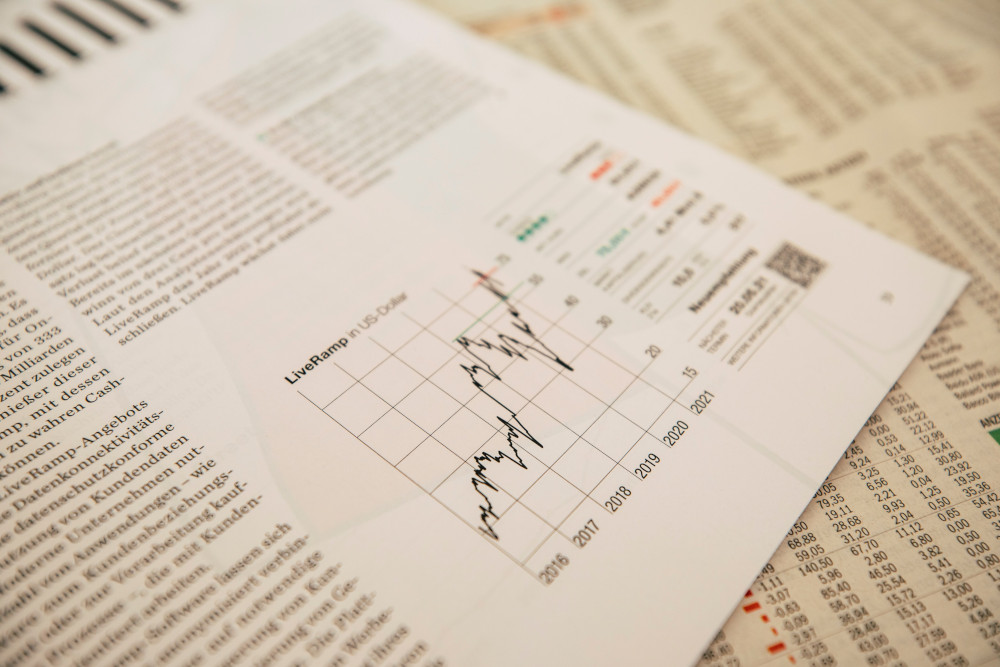 Photo by Markus Spiske on Unsplash
SHARE
This course is different from the standard ones in many ways.

It has been designed around strategies that have been proven to succeed in all markets over several years. Further, these strategies have been validated by rigorous academic research.

The course also teaches you to make full use of Google Sheets (think of it as Excel running in your browser). These allow you to download the latest market data straight into your spreadsheet. You can then carry out a lot of sophisticated analysis on stocks, indices and funds efficiently. These sheets remain yours to use forever, well after the course.

The course also includes several specially selected talks by eminent authorities including Nobel Laureates Shiller, Fama, Thaler and Kahneman, Professors Mandelbrot, Taleb and Damodaran, famous investors Warren Buffett and Peter Lynch - and many others!

As a result, the course is absorbing, informative and even entertaining. Best of all, you learn at your own pace, and are not tied down by a timetable or scheduled zoom classes!


WHAT YOU WILL LEARN
Passive (Index) Investing - a simple strategy that beats most funds and individual investors.

Momentum Investing.

Value Investing.

Some lesser known but effective strategies - eg PEAD.

CAPM - a model with several practical uses.

Some useful risk-reward computations including Drawdowns and Sharpe Ratios.

Short-term trading and day-trading. Practical Technical Analysis.

Options: basic and advanced.

Risk and money management.

A look at some learnings from Behavioral Finance.

Characteristics of bubbles and panic bottoms.

Free data and information sources.

Google Sheets and its powerful GOOGLEFINANCE() function. You will learn how to use several such sheets, which remain yours permanenly for future use.
INSTRUCTOR
The course will be conducted by Deepak Mohoni (IIT-K, IIM-C), well-known market expert who coined the word sensex. Deepak wrote the first Technical Analysis columns to appear in the Economic Times and Business World. He has appeared regularly on ET Now, CNBC TV18, BTVi, BBC, NDTV Profit, Zee Business and other TV channels.

He has held over 150 workshops for investors, as well as in-house workshops for several companies including ICICI Securities, DSP Merrill, Kotak Securities and Motilal Oswal, and educational institutions including IIT Kanpur, IIM Ahmedabad, Symbiosis and NIBM.
WHO WILL BENEFIT?
Investors will enhance their stock-picking skills, and will be able to better manage their portfolios. They will also acquire trading skills, which will improve their returns when the market is falling or stagnant.

Traders will acquire skills to trade systematically rather than on impulse. They will also understand how much to risk on their trades.

Beginners. The material is presented in a simple manner, and even novices can get a flying start to their investing by doing this course.

Trading System Developers and Coders. The material is organised in a manner which will make it very easy to transform to code. We will also be happy to answer questions about resources and packages to use.
PROGRAM STRUCTURE
The first part of the course starts immediately after registration. It consists of over forty curated posts comprising of short, light and informative reading and viewing material from leading academicians (including a few Nobel Prize winners), writers and investors. These posts create a framework with which to view the market and the strategies that work.
These are followed by a series of presentations, reading references, and finally a summary of the course by Deepak.
There will be several live exercises involving actual stocks (trading on paper only!) throughout the course.
We will also provide additional short lessons on demand in mathematics, statistics and any subject of interest.
The course is self-paced. This means you can view the material whenever convenient, as there are no scheduled sessions. You can take breaks whenever you wish. You can also proceed faster than the default schedule, and finish the course ahead of time. The course takes over 12 weeks, at around 20-30 minutes a day.
SYLLABUS
Full details are provided here:



WhatsApp us   +91 97633 26592
More stories about: Computers Economy Investing Markets Psychology Trading

Blog