How to beat the market with Momentum Investing
Posted: Apr 5, 2021 01:15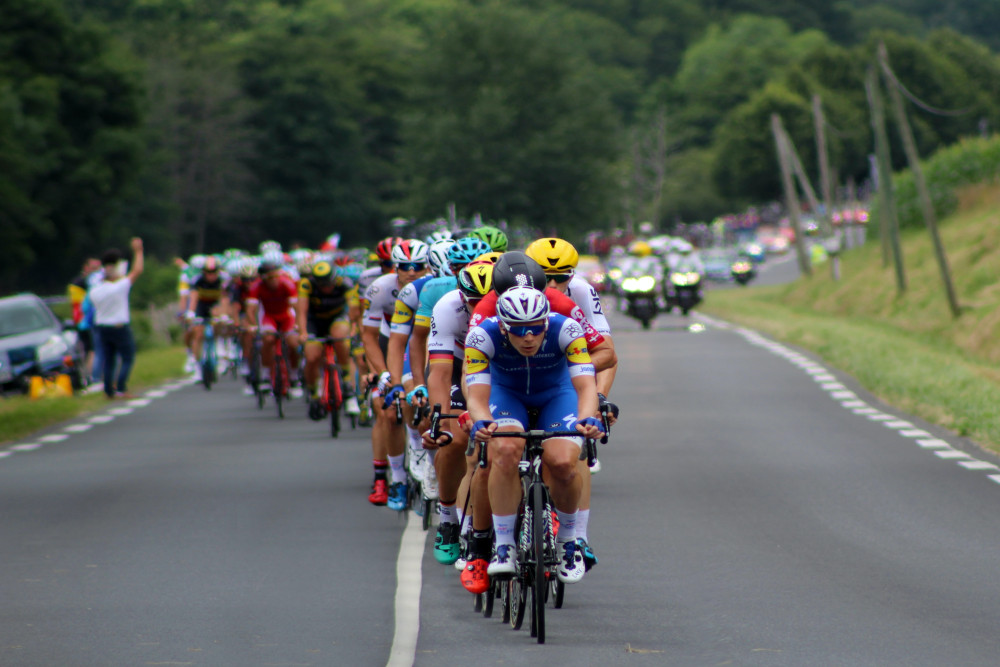 Photo by Rob Wingate on Unsplash
SHARE
Momentum investing is a system of buying stocks or other securities that have had high returns over the past three to twelve months, and selling those that have had poor returns over the same period. ()
Scholarly studies - some going back to the 19th century - have shown that momentum investing has outperformed the market indices comfortably. One of the best known studies was conducted by Narasimhan Jegadeesh and Sheridan Titman in 1993:
The Journal of Finance, Vol. 48, No. 1. (Mar., 1993), pp. 65-91 :
There is a study on its effectiveness in Indian markets as well, as from SSRN:
Social Science Research Network :
There are several theories about why it works, of which the tendency for investors to be attracted to fast rising stocks is certainly a factor. At the same time, it is difficult for funds to build momentum portfolios as their participation would drive the prices up even faster, increasing the risk of their topping out immediately. Momentum ETFs do exist - for instance Blackrock's iShares MSCI USA Momentum Factor Index ETF - but these are few and far between. They are not unknown in India either :
Mint :
If you wish to try momentum investing, you need to build a portfolio of at last momentum 15 stocks to reduce risk with diversification. The greatest risk a momentum portfolio faces is a sudden market sell-off, as stocks that have risen the most are often the ones that come down the hardest in a crash.
You should learn more about momentum investing before jumping into it. Here are a couple of book references.
While not calling it momentum investing, William J O'Neil's acclaimed best-seller How to Make Money in Stocks gives considerable weightage to Relative Price Strength Rating in his CANSLIM formula (the L stands for Leader or Laggard).
Note that O'Neill's Relative Strength is not related to the Technical Analysis RSI indicator. Nor does Momentum Investing have anything to do with the Momentum Indicator. Though it is based on price, Momentum Investing is not part of Technical Analysis.
You can find a brief review of the book in the middle of this page:

Here's another good book which examines Momentum Investing more thoroughly:

These books can be ordered directly from the links given above.
---
You can also learn as well as try out Momentum Investing in our course:

The first two course batches have already done exercises in momentum investing, and as you can see below the results are impressive. You can join the third batch and give it a try, too.
Start Date
Returns
Sensex
Nifty
Nifty 500
Batch 1 - Portfolio 1
22 Jan 2021
+36.40%
+1.38%
+4.02%
+6.89%
Batch 1 - Portfolio 2
26 Feb 2021
+18.75%
+0.91%
+2.90%
+4.03%
Batch 2 - Portfolio 1
5 Apr 2021
+14.40%
+0.79%
+0.56%
+1.57%
Batch 2 - Portfolio 2
Starting shortly
Batch 3 - Portfolio 1
Starting shortly
The returns have been computed by averaging the returns of the 100+ stocks from which participants chose their portfolios of fifteen stocks, and are upto 7 May 2021. The returns vary by participant, but are similar to the ones shown above.
Registrations for the fourth batch are open, and you will build similar momentum portfolios. and learn all the ropes!
More stories about: Investing Markets Psychology

Blog